Black Faux Leather Bustier & Punk Corset Tippet
LGSWKDK002+8152
Please login or sign up to view prices and place order
If you are a new retailer, please sign up an account online. Upon approval, you will be eligible to view wholesale price and access our online ordering system.
Register Now »
Product Description
Customers Reviews
Q & A
Product Description
Steampunk retro black overbust corset, attached boning, made by faux leather and cotton material, two side with button and chain decoration, busk closure in front, ribbon lace-up in back for cinching, and Faux Leather Punk Corset Tippet.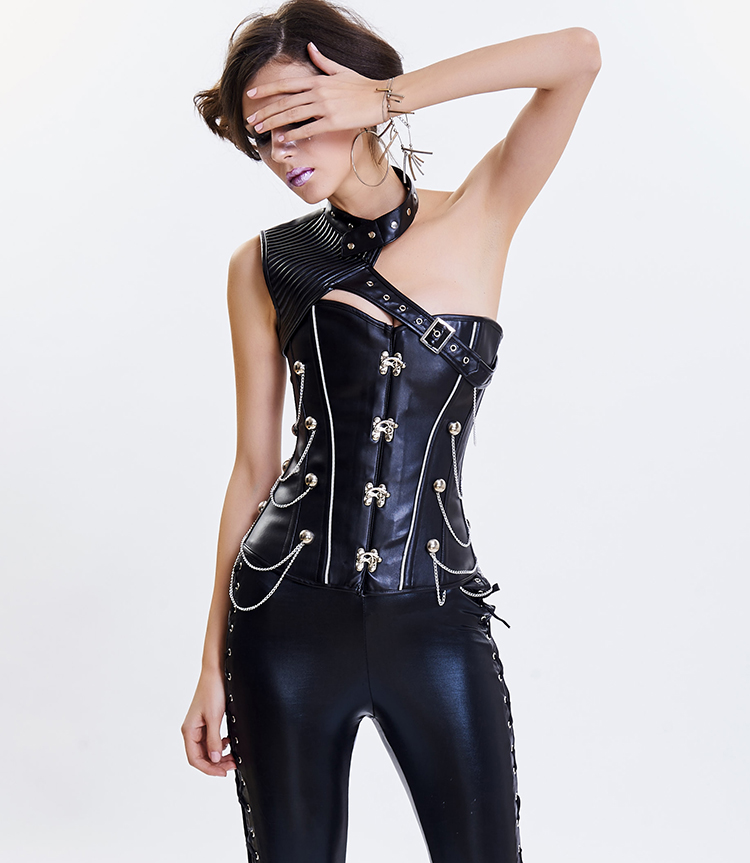 Customers Reviews
We'd love to know what you thought about your purchase! Share a product review with our shopping community using the fields below. To maintain a respectful space for our customers to share their opinions, we will closely moderate all posted reviews for appropriateness in the first 24 hours.
Q & A
* For any after-sales questions, you can contact Customer Service and get a response within 24-hours.