Steel Boned Embroidery Waist Training Corset
LGSWKD1703
Please login or sign up to view prices and place order
If you are a new retailer, please sign up an account online. Upon approval, you will be eligible to view wholesale price and access our online ordering system.
Register Now »
Product Description
Customers Reviews
Q & A
Product Description
Short torso corsets, 4 metal buttons clouser. Modesty panel at the back is for you to adjust the fitting.
Insided curved hem, fitting body curves & steel boning help cinch the waistline, which will give you a desired hourglass figure. Only corset is included.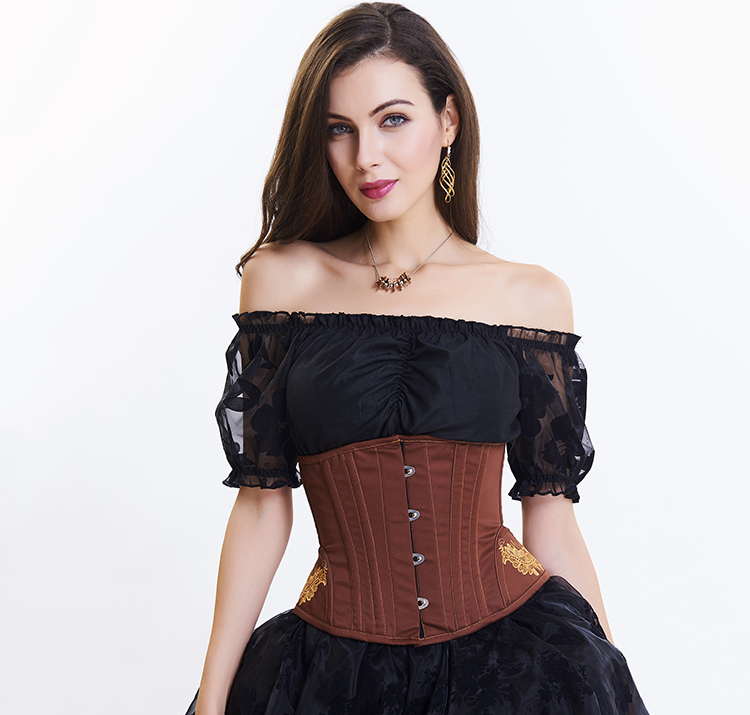 Customers Reviews
We'd love to know what you thought about your purchase! Share a product review with our shopping community using the fields below. To maintain a respectful space for our customers to share their opinions, we will closely moderate all posted reviews for appropriateness in the first 24 hours.
Q & A
* For any after-sales questions, you can contact Customer Service and get a response within 24-hours.